WELCOME TO JOANA'S HAIR ELITE - MULTI AWARD-WINNING SALON.
Here at Joana's Hair Elite, we aim to offer the highest standards of treatments. Our aim is to create a warm environment and to de-stress all our clients. We welcome the opportunity to advise you on treatments and products to suit each individual client. We pride ourselves with consistently updating treatments and educating ourselves to provide the most superior service possible.
We warmly welcome you with the commitment that your satisfaction will give you the desire to return. We know a compliment for you is one for us too.
The best compliment you can give us is to recommend us to your friends and family.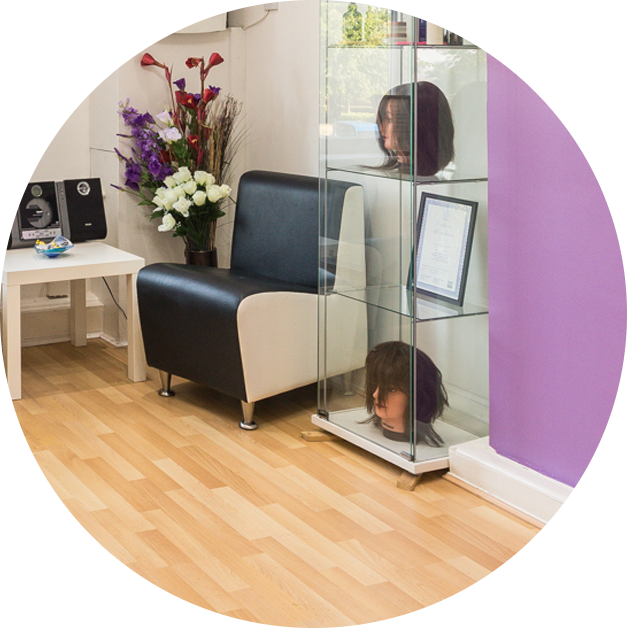 APPOINTMENTS & CANCELLATIONS
Appointments are recommended, but not always necessary. If you need to re-schedule or cancel an appointment, we would be grateful to give us at least 48 hours notice, so that your appointment can be allocated to someone else.
CONSULTATIONS
If you are unsure of which treatment to choose or need advice on a matter of concern, please take advantage of our FREE CONSULTATION SERVICE and a member of staff will be happy to assist you.
We only use the finest products and treatments provided by Avlon, KeraCare, Mizani, Design Essentials, Nioxin, Syntonics, Angel, Olaplex, and Goldwell.
We also offer a wide range of hair loss treatments for both men, women and children, for more information on hair loss please visit our sister website or click unto our hair loss page.
GIFT VOUCHERS
Gift vouchers and packages are available and make ideal gifts for family and friends.
PRIVATE OR DISCREET SERVICE
If for religious or personal reasons you need privacy that can also be provided for. Our advice is confidential and our coffee is complimentary!
FREE WIFI available
Introduce a friend to Joana's Hair Elite Salon and you both receive 10% off your treatment.